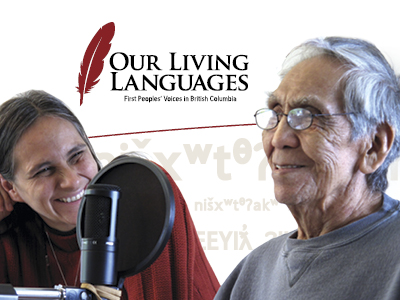 First Peoples' Cultural Council
Our Living Languages
2014
Our Living Languages is a multimedia exhibition that was jointly created by the First Peoples' Cultural Council and the Royal BC Museum. It was launched in June 2014 and has now become a permanent feature at the museum. In 2014, prior to the exhibition's launch, I was asked by FPCC to assist with the communications and outreach effort to promote the exhibition and draw in visitors.
Communications efforts including contributing to an outreach strategy, helping plan the launch event, creating and contributing to outreach collateral (posters, invitations, media releases), coordinating media relations and liaising between the exhibition partners.
Read the Case Study about this project.
Visit the exhibition webpage.